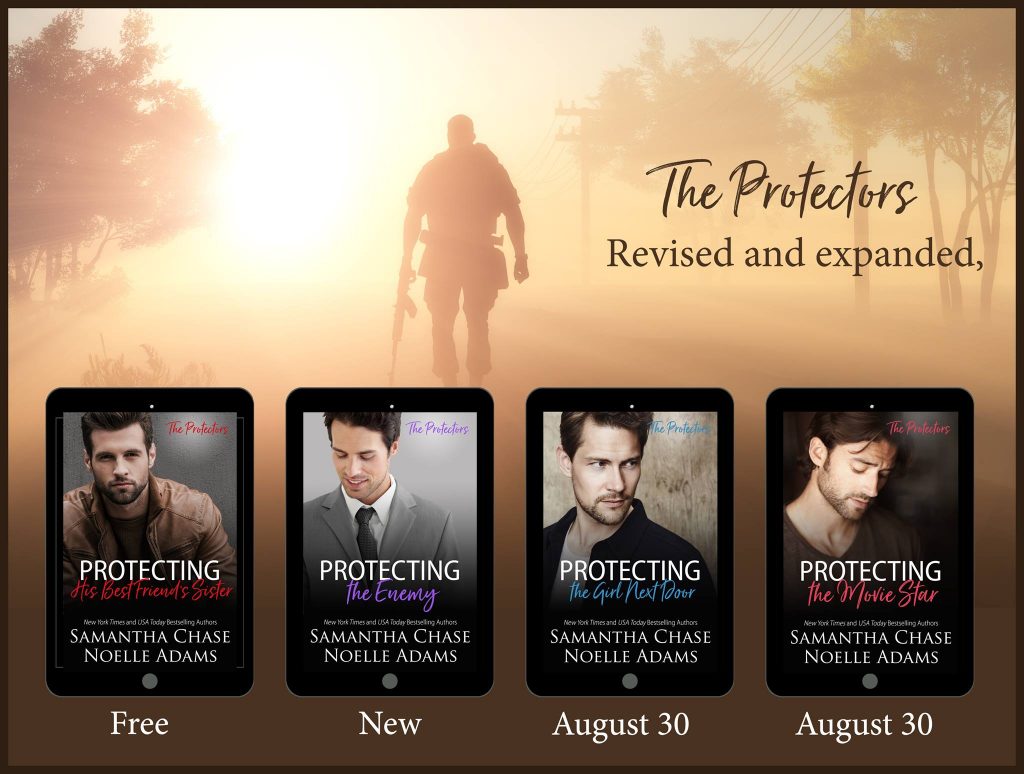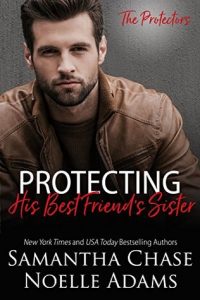 Protecting His Best Friend's Sister was originally published as Duty Bound. It has since been expanded, revised, and re-edited.
The only woman I want is the one I can never have.
Harper. My best friend's sister. I've wanted her since I was eighteen, but she's always been off-limits. Now I'm home after years in the Marines, and nothing has changed–except everything has. Her brother is dead, and she's on a hopeless quest for answers about his death.
And I want her just as much as ever.
Someone is trying to kill her now, and she won't let me keep her safe. I have to protect her anyway, even if she doesn't trust me, even if she hates me for it. A man protects what's precious to him, whether or not he can ever claim her for his own.
And Harper has always been precious to me.

Harper has always been strong willed and stubborn. I like the strength in her character but at times in the story I wanted to lecture her like I would a friend and tell her to just shut it and listen for once. It's okay to get help from time to time.
Levi has had a thing for Harper since he was a teenager. Now he's home from the Marines without his best friend. Levi runs into Harper again and the feelings come back but he has to protect her. Harper doe not make that an easy job.
Protecting His Best Friend's Sister is a fast read that is full of emotion and suspense.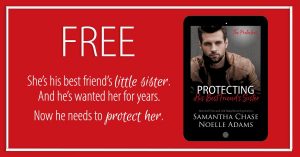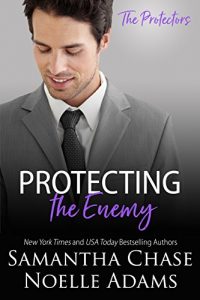 Protecting the Enemy was originally published as Honor Bound. It has since been expanded, revised, and re-edited.
Twelve years ago, I gave up the love of my life because my family made the relationship impossible. Now that Ali has come back to me, I'm not going to give her up again.
It's been years since I've seen her, and I know she's hated me all this time. I never expected to see her working as an event planner for one of my father's business partners. But here she is, always snooping around and getting into trouble. I'm supposed to be providing security, but I can't stop thinking about her.
She's up to something, and it might put her in danger. She sees me as the enemy now. Maybe I am, but I'm not going to lose her again. I might be hired to protect the man she's working against, but my heart only wants to protect her.

The characters have an instant re-connection when Sebastian finds Ali with her butt sticking out a window. He keeps catching her snooping around and the connection grows between them even when they try to fight it. The biggest problem between the two is judgment/prejudice based on family history.
Protecting the enemy is a fast, fun, sexy read pick it up today.