by
Golden Czermak
Published by
Self-published
Genres:
Erotic Romance
,
M/M
Title: Swole: Flex Friday
Author: Golden Czermak
Genre:M/M Erotic Romance 
Cover Designer: FuriousFotog 
Release Date: July 17, 2017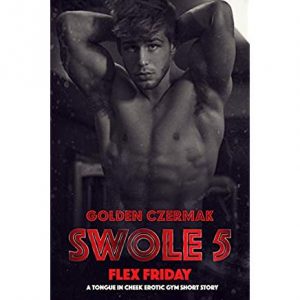 Synopsis 
Sequel to the gay erotica short stories Swole: Chest Day, Leg Day, Wet Wednesday, and Triple Drop Sets
Spring break is coming to an end.
That means reality is about to kick Trent Cassidy, Jonny Cameron, and Jared Hughes right in the balls.
As the trio finds out each other's true feelings, will it be enough to endure, or will their friendship, like the adventurous week, simply end?
Review
⭐️⭐️⭐️⭐️⭐️
I have just finished the final installment of SWOLE: Flex Friday!! This short story erotic romance by Golden Czermak. Where do I began, yes I'll start here he said "it would be sex sex sex no real plot" just an erotic short story in a gym called Swole!! HE SO LIED!!
Trent, Jonny and Jared are three extremely hot sexy alpha men. Who have a connection none of them expected. Jonny seems so innocent in the beginning but oh how that changes as this story progresses. I still haven't figured out who is more alpha I can say they all are sexy as hell. This week has taught each of them things they won't soon forget.
The week is coming to a end spring break is almost over but you must have an arm day workout to finish your week!! Flex Friday was a really feisty day that Jonny will never forget!! This is a bittersweet day for Jonny, Trent and Jared as they prepare to return to their normal lives.
Throughout this series Golden has surprised us with things like tanning booths, hotdog buns, liquor and soap well Flex Friday has some surprises as well!! I'll stop there because I can't give anything away. I can't express how much I would love to have more of SWOLE this was just a fun, hot, exciting and sexy series!!
If you haven't read this series or any of Golden's books please check him out I promise you won't regret it!! He has a special talent and different way of pulling you in ever book it's like watching a movie play before your eyes!!
BUY LINK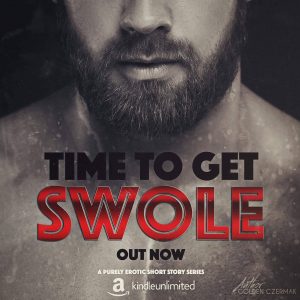 Amazon:http://amzn.to/2tUMEv7
Other Books in Series 
SWOLE: Chest Day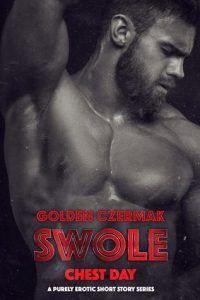 Amazon :http://amzn.to/2jSvVRP
SWOLE: Leg Day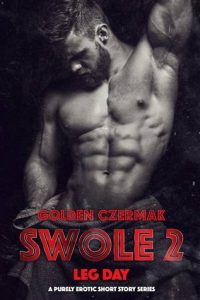 Amazon: http://amzn.to/2nzv9es
SWOLE: Wet Wednesday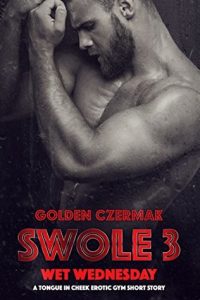 Amazon:http://amzn.to/2sZKXKB
SWOLE :Triple Drop Sets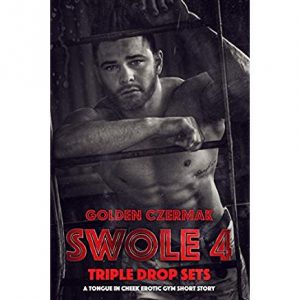 Amazon: http://amzn.to/2ulLkCu
About the Author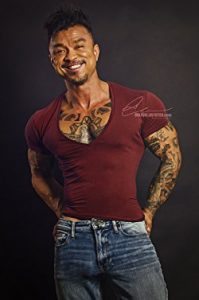 In the beginning, Golden worked the standard corporate rat race, completed college for a Chemical Engineering Degree, and began a small photography company on the side.
Since then, and the growth of the FuriousFotog brand, Golden became an internationally published modeling/fitness photographer and eventually began working as a book cover model.
Having been in the industry for at least four years, he has interfaced and networked with countless authors and other clients. As part of his work as a photographer, he worked with them to create book cover images – now numbering well over 250 at the beginning of 2016.
Learning the ins and out of the book world, along with being an avid reader and storyteller himself, Golden finally decided to write and publish his first book, Homeward Bound, in 2016.
Author Golden Czermak's Links:
Author Web Page: https://www.goldenczermak.com
Newsletter: http://eepurl.com/b5p5if
Facebook: http://facebook.com/furiousfotog
FuriousFotog Web Page: http://onefuriousfotog.com
Twitter: https://twitter.com/onefuriousfotog